My Blog
Posts for: September, 2019
By Dr. Edward Portnoy and Dr. Grace D'oria
September 15, 2019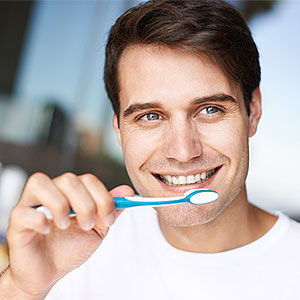 Here's an alarming statistic: Nearly half of adults over 30—and 70% over 65—are affected by periodontal (gum) disease. It's sobering because if not caught and treated early, gum disease can lead to not only tooth loss but also an increased risk of heart attack or stroke.
Gum disease most often begins with dental plaque, a thin film of bacteria and food particles that builds up on tooth surfaces mainly from poor oral hygiene. Undisturbed plaque can become a breeding ground for bacteria that cause gum infections.
Daily brushing and flossing can remove most of this plaque buildup, but you also need to get professional dental cleanings at least twice a year. This is because any plaque you missed brushing and flossing can interact with saliva and harden into calculus or tartar. This hardened plaque can't be dislodged through brushing and flossing alone, but requires special instruments used by dental professionals to remove it.
You should also be aware of other risk factors you may have that increase your chances of gum disease and take action to minimize them. For instance, you may have a higher genetic propensity toward gum disease. If so, you'll need to be extra-vigilant with personal hygiene and watch for any signs of disease.
Tobacco use, especially smoking, can double your chances of gum disease as well as make it difficult to notice any signs of disease because your gums will not bleed or swell. Quitting the habit can vastly improve your odds of avoiding an infection. Your disease risk could also be high if you have a diet heavy in sugar, which feeds bacteria. Avoiding sugary foods and eating a more dental-friendly diet can lower your disease risk.
Oral hygiene and managing any other risk factors can greatly reduce your risk for gum disease, but it won't eliminate it entirely. So, be sure you seek professional dental care at the first signs of swollen, reddened or bleeding gums. The sooner you undergo treatment for a possible gum infection, the better your chances of avoiding extensive damage to your teeth, gums and supporting bone.
The risk for gum disease goes up as we get older. But by following good hygiene and lifestyle practices, you can put yourself on the healthier side of the statistics.
If you would like more information on gum disease care and treatment, please contact us or schedule an appointment for a consultation. You can also learn more about this topic by reading the Dear Doctor magazine article "How Gum Disease Gets Started."
By Dr. Edward Portnoy and Dr. Grace D'oria
September 05, 2019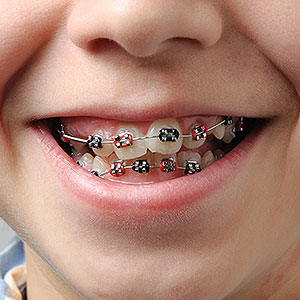 Bite problems aren't limited to teeth simply out of position. The problem could be some teeth aren't there—visibly, that is. They still exist below the gums and bone, but they've been crowded out and blocked from erupting. We call this condition impaction.
Any tooth can become impacted and affect the bite, but a person's smile suffers more if it involves visible front teeth. This is especially so if the teeth in question are upper canines or "eye teeth"—the smile doesn't look normal without these pointed teeth on either side of the central and lateral incisors.
Impacted teeth can also contribute to more than a cosmetic problem: they're more susceptible to abscesses (pockets of infection) or root damage both to themselves or neighboring teeth. To minimize these potential health issues, we'll often remove impacted teeth surgically (as is often done with wisdom teeth).
But because of their important role in not only appearance but also bite function, we may first try to assist impacted canines to fully erupt before considering extraction. It takes a bit of orthodontic "magic," but it can be done.
Before we can make that decision, though, we want to precisely locate the impacted teeth's positions and how it may affect other teeth. This initial evaluation, often with advanced diagnostics like CT scanning or digital x-rays, helps us determine if the impacted teeth are in a workable position to save. If they're not, we may then need to consider removing them and ultimately replacing them with a dental implant or similar restoration.
But if their position is workable and there are no other impediments, we can proceed with helping them erupt. To do this we'll have to first expose them by creating a small opening in the gums through minor surgery. We then bond a small bracket to the tooth, to which we'll attach a small chain that we then attach to orthodontic braces. This enables us to exert continuous pressure on the tooth.
Over time, the pressure coaxes the tooth to erupt. We may still need to apply other forms of orthodontics and cosmetic procedures, but using this procedure to rescue impacted canines can produce a healthier and more attractive smile.
If you would like more information on treating complex bite problems, please contact us or schedule an appointment for a consultation. You can also learn more about this topic by reading the Dear Doctor magazine article "Exposing Impacted Canines."